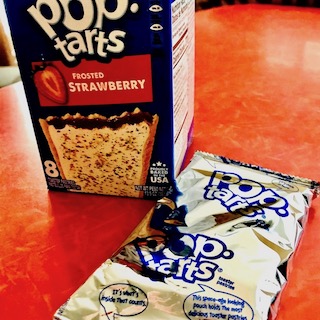 Charles Dickens wrote the best summary of this time in his 1859 classic, "A Tale of Two Cities."
'It was the best of times, it was the worst of times.'
He goes on to describe the French Revolution,
'It was the season of Light, it was the season of Darkness.'
These contrasts reflect the conflicts between the hatred and oppression, love and family, hope and joy, and the class wars raging in France and throughout Europe. Looking at our current newsfeeds, we are bombarded with these same conflicts during our struggle with COVID-19.
To comfort myself, I've turned to childhood movies, and one of my favorite movies was 'The Scarlet Pimpernel.' Like Dicken's classic book, also set during the French Revolution, the plot set counties against countries, family members against each other, and showed the war between the classes.
While the movie makes it's easy to tell who belonged to the Light and who belonged to the Darkness, during this challenging time, it's not so easy. People are anxious and scared. Some have lost family and friends. Our instinct to survive doesn't always bring out the best in people, myself included. Still, I don't think anyone woke up this morning and said, "Today, I will work from darkness and seed despair. I will promote the worst of times."
No, we're all just doing our best, getting through each day, and trying to stay safe. But some of us are actively doing good deeds and pitting out global compassion against COVID-19.
If you doubt that, listen to Queen Elizabeth's speech.
For the next little bit, send me your stories of people, maybe yourself, doing something to promote light and hope in this confusing time of turmoil and fear.
I will start –
A friend had to close her restaurant during these times. Instead of letting the food in her walk-ins spoil, weekly, she invites her undocumented workers to come and get food. No one is paying her. She does this from the kindness in her own heart and soul. She's not hoarding the food for her family, she is spreading light and hope.
Another friend heard from her sister, a nurse, that her hospital lacked adequate Personal Protective Equipment. She searched the internet and sent a box of headcovers to the hospital. Anonymously. Another source of compassion and hope for our world.
Send me your stories of hope, of light, and of triumph over darkness. I'll post them on this blog.
(Include your address, so I can send you a Twinkie or a Poptart, a reminder of the little bit of sweetness you are spreading in the world. These items can withstand a couple of days of isolation for decontamination.)