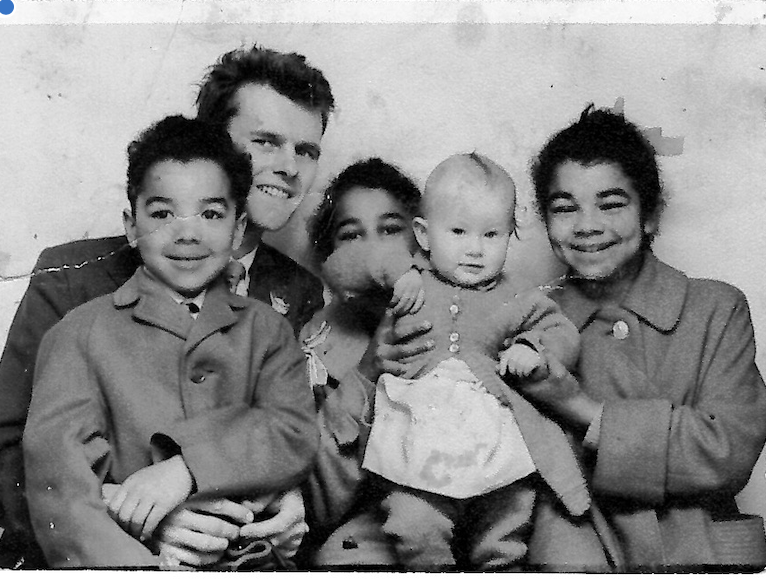 As I watch this country, a country I chose to join, I am broken-hearted and scared. Our country is on the precipice of revolution during a time of a pandemic, stirring memories.
I remember watching my cousins grow up in Scotland. My Aunt Vicky married a Nigerian man and had three children. The oldest cousin was Charmaine, a model during the 60s. The middle cousin was Marcelina, a beautiful artist. The youngest cousin was Julian, a rugby player and professor of mathematics.
Each wrestled with racism in their own way.
Charmaine tried to fit her brown skin into a white modeling world. The smell of her hair sizzling when she ironed it straight—for her career—intrudes whenever I do laundry. I hate ironing.
Marcelina opted out. I can see it in her eyes. She bought her drugs at the base of Edinburgh castle. I don't know what became of her.
Julian fought racism in academia until he gave up. He moved to Jamaica with his wife in search of a safer place to raise their children. Whenever I do sums, I send a prayer, hoping he found what he was searching for. Another family member I've lost.
As a country, we stand to lose too much.
My heart goes out to every person struggling with their beliefs and actions during this time, but we must continue struggling.
Together, we will have strength for the journey away from the complacency of institutionalized racism and the status quo.
It will be difficult.
Let us take hands.